Promoting British Values
The DfE have recently reinforced the need "to create and enforce a clear and rigorous expectation on all schools to promote the fundamental British values of democracy, the rule of law, individual liberty and mutual respect and tolerance of those with different faiths and beliefs."
The Government set out its definition of British values in the 2011 Prevent Strategy, and these values were reiterated in 2014. At Cranbourne these values are reinforced regularly and in the following ways. We keep an up to date audit of all such teaching and learning opportunities.
Democracy
Cranbourne is a UNICEF Rights Respecting school. Each year the children decide upon their class charter and the rights associated with these. All the children contribute to the drawing up of the charter.
Children have many opportunities for their voices to be heard. We have a school council which meets regularly to discuss issues raised in class council meetings. The council has its own budget and is able to genuinely effect change within the school. Two of the three council members for each year group are voted in by their class.
Each term the children in years 2-6 are able to nominate and vote for children to achieve an "excellence certificate".
Children have an annual questionnaire with which they are able to put forward their views about the school.
The Rule of Law
The importance of Laws, whether they be those that govern the class, the school, or the country, are consistently reinforced throughout regular school days, as well as when dealing with behaviour and through school assemblies. Pupils are taught the value and reasons behind laws, that they govern and protect us, the responsibilities that this involves and the consequences when laws are broken. Visits from authorities such as the Police and Fire Service help reinforce this message.
Individual Liberty
Within school, pupils are actively encouraged to make choices, knowing that they are in a safe and supportive environment. As a school we educate and provide boundaries for young pupils to make choices safely, through provision of a safe environment and empowering education. Pupils are encouraged to know, understand and exercise their rights and personal freedoms and advised how to exercise these safely, for example through our E-Safety and PSHE lessons. Whether it be through choice of learning challenge, of how they record, of participation in our numerous extra-curricular clubs and opportunities, pupils are given the freedom to make choices.
Mutual Respect
As a Rights Respecting School, mutual respect is at the heart of our values. Children learn that their behaviours have an effect on their own rights and those of others. All members of the school community treat each other with respect.
Tolerance of those of Different Faiths and Beliefs
Cranbourne is situated in an area which is not greatly culturally diverse, therefore we place a great emphasis on promoting diversity with the children. Assemblies are regularly planned to address this issue either directly or through the inclusion of stories and celebrations from a variety of faiths and cultures. Our RE, PSHE and RRSA teaching reinforce this. Members of different faiths or religions are encouraged to share their knowledge to enhance learning within classes and the school. Children visit places of worship that are important to different faiths.
At Cranbourne we will actively challenge pupils, staff or parents expressing opinions contrary to fundamental British Values, including 'extremist' views.
Year 2-6 have learnt the word pioneer in assembly today. They have found out about: Neil Armstrong, Katherine Johnson, Alan Turing, Robert and Agnes Baden-Powell and Leonardo Da Vinci.
Year 5 have been learning about Chanukah this morning. 2.12.19 #toleranceofotherfaithsandcultures
Year 6 have been to Crucial Crew today learning how to keep safe. 21.11.19 #ruleoflaw
Year 3 have been talking about angels and their role in the Christmas story. 25.11.19 #toleranceofotherfaithsandcultures
Upper school have been debating today. Should the voting age be reduced to 16 and should people over the age of 70 be allowed to vote? 28.11.19 #democracy
Triumph for the football team who brought home a trophy. Well done to the children in the football and netball squads who took part in the tournament. 14.11.19 #individualliberty #mutualrespect
We remembered in assembly today. Thank you to Matthew for such a moving playing of 'The Last Post'. 11.11.19 #mutualrespect #individualliberty
Year 6 school councillors joined in at the Hoddesdon War Memorial this morning to remember those who fought for our freedom. #individualliberty #mutualrespect
Upper school have celebrated role models in assembly today. October 19 #mutualrespect #individualliberty
Children's choice in Reception! The children have choosing and voting for which activities they would like to have out during their child initiated learning time. #democracy Autumn term
The children in reception have been learning about the Hindu celebration Diwali and deciding which characters in the story are good and bad. We have thought about how it makes us feel when we do something good or bad and have enjoyed making diva lamps. #toleranceofotherfaithsandcultures October 2019
Diwali celebrations in Reception #toleranceofotherfaithsandcultures
The children in Reception have been learning about road safety. #ruleoflaw October 2019
#ruleoflaw in EYFS
The School Council have voted to decide the charity we will be supporting this year...results to follow! #democracy October 2019
The classes have voted and their School Council members have been chosen! #democracy October 2019
Mrs Samuels talked to Upper School about Yom Kippur, the holiest day in the Jewish year which she celebrated in assembly today. #toleranceofotherfaithsandcultures #mutualrespect October 2019
Children in Years 5 and 6 have been learning how to stay safe on the road when cycling. #rulesoflaw October 2019
What a generous harvest display we had at our harvest assembly today! They will be collected by the food bank this afternoon. #individualliberty #mutualrespect #toleranceofotherfaithsandcultures October 2019
Both Reception classes talked about harvest with Nick from St Cuthbert's Church. #toleranceofotherfaithsandcultures September 2019
Today Upper School had their first debating assembly on our theme of the week. We have been thinking about Rosa Parks and debated the statement "White people are better than black people." There were some very good points made about equality and fairness. #mutualrespect #individualliberty #democracy September 2019
EYFS have produced some fantastic self-portraits. We are all different! #individualliberty #mutualrespect September 19
#hotchocfri is back! What a great way to start the school year. #individualliberty #mutualrespect 13.09.19
Well done to the girls football team who played in the local schools football tournament. #individualliberty #mutual respect. June 2019
What an amazing Year group! Well done Year 6 for running race for life and raising over £2000 for cancer research. Inspirational!!! May 2019 #individualliberty #mutualrespect
It wasn't our night but well done to the choir who were amazing at The Rotary choir competition final. May 2019 #mutualrespect #individuallitberty
The Year 4 show Robin Hood was brilliant! May 2019 #individualliberty #mutualrespect
A brilliant performance by the Year 3 and 4 netball team! Well done! May 2019 #individualliberty #mutualrespect
Year 3 have learnt about rules for life with Rev. Nick. May 2019 #ruleoflaw
Year 5 had a fabulous time on their residential to Wildchild. May2019 #individaulliberty #mutualrespect
Middle and Upper school learnt about Ghandi in assembly today. April 2019 #toleranceofotherfaithsandcultures
Graham from Great Ormond Street hospital visited today tell us how the money we have raised will be spent. April 2019 #mutualrespect
The choir presented a concert to their parents which included the song The greatest day, with sign language to raise money for the charity Sign2sing. Well done choir! April 2019 #individual liberty #mutual respect
Nursery children have been learning about why hot cross buns have a cross on them. They were delicious! April 2019 #tolerance of other faiths and cultures
Wear red for Comic Relief! #mutualrespect
Year 3 have learnt about the Easter story with Nick Sharp from St Cuthberts Church today. #toleranceofotherfaithsandcultures
Year 2 visited St Cuthberts Church and enjoyed learning about why it is special. #toleranceofotherfaithsandcultures
Sixth form scientists from John Warner visited year 5 for a science workshop
Nursery children have learnt about Shrove Tuesday and enjoyed eating pancakes! #toleranceofotherfaithsandcultures
Reflective learners in Upper school #mutualrespect #individualliberty
Reception children have learnt about Chinese New Year customs and traditions. February 2019 #toleranceofotherfaithsandcultures
6ème année conçoivent la ville de leurs rêves
A group of Year 2 children have visited the residents of Belmont View Care Home. January 2019 #mutualrespect
Year 1 have been learning about Hannukah and why light is important to the Jewish Faith. February 2019 #toleranceofotherfaithsandcultures
A full hall of parents and children for Carols around the Christmas tree, lead by the Choir. December 2018 #individualliberty #toleranceofotherfaithsandcultures
A gorgeous Nativity performed by Reception. December 2018 #mutualrespect #individualliberty
Year 1 have learnt about the Christingle and what it symbolises for Christians. December 2018 #toleranceof otherfaithsandcultures
The Choir sang Christmas carols and songs to a huge audience including the Deptuty Mayor in town and raised money for Great Ormond Street Hospital. December 2018 #individualliberty
The Choir enjoyed singing Christmas carols and songs with the Choir from Roselands school at the John Warner Christmas fayre. December 2018
Year 1: Lights, camel, action. December 2018 #individualliberty #mutualrespect #toleranceofotherfaithsandcultures
Reception have learned about the Hindu story of Divali and each made a Diva lamp. December 2018 #toleranceofotherfaithsandcultures
The Choir have enjoyed visiting and singing to the residents of St Catharines Care Home in Broxbourne. December 2018 #mutualrespect #individualliberty
'Do your own thing' and raising money for Children in Need. November 2018 #mutualrespect #individualliberty
Year 5 children have been learning about the Rule of Law when cycling on the roads this week. October 2018
A huge amount of food donated today and a Harvest assembly enjoyed by parents, children and staff. A number of Year 6 children packed up the food and delivered it to the food bank ready to be distrusted to those needing it. October 2018
Year 1 have been learning 'all about me' and have been thinking about how we are different and unique. September 2018
Children have been learning about why rules are important at school and each class has created a class charter ready to follow this year.
Well done Dimsdale on winning Sports Day
Encouraging our peers at Lower School Sports day
Year 5 residential
Royalty in Year 1
Languages in Year 4
Year 1 have thought about the things that are special to us and make us special
Super senses in science with our parents in Year 1
Year 3 Romans learning Latin.
Our RRSA Reps had a great meeting with the Reps from John Warner School, learning about United Nations.
Winners at District Sports.Well done Team Cranbourne!
A right Royal garden party...rain as well!
Year 1 have been leaning about The Royal Family.
Year 3 getting their arguments ready for debate: Is it right in invade a country?
Sports Day
Democracy Week
Year 6 had an amazing 'Summer holiday' to Tewksbury
The Year 5s are in training to be Play Leaders next year.
Year 1 visit from The Rabbi
Reception enjoyed their visit from the Vets during Science Week
Thank you Mr Warman for a great Music Club!
Well done Team A! Runners up in the Football Tournament hosted by Cranbourne
Congratulations James for winning the Rotary essay writing competition
The Rights Reps have been deciding which articles to put in the new Playground Charter
Nursery enjoyed their time with Jonathan Evans learning about Baptism.
Safer Internet Day - The children have been learning about the choices they need to make when thinking about posting a photo online.
Our assemblies this week have been on the NSPCC Stay Safe Campaign.
EYFS have learnt how the Chinese celebrate New Year.
The author Jack Twelawny talked about his inspiration for writing-pictures, questions and imagination is what you need!
During assembly the children considered the disaster in Haiti and have been invited to bring in a coin for a collection that will be sent to Haiti.
The children brought in produce for our Harvest display which was later taken to the Food Bank in Cheshunt by a group from Year 6.
4th July!
Well done to our cricket team who gave it their all in the County final. They won the award for showing respect to other teams .
The last two votes are cast in the Year 6 Referendum of the United Kingdom's membership of the European Union.pic.twitter.com/0XV9X0GiSJ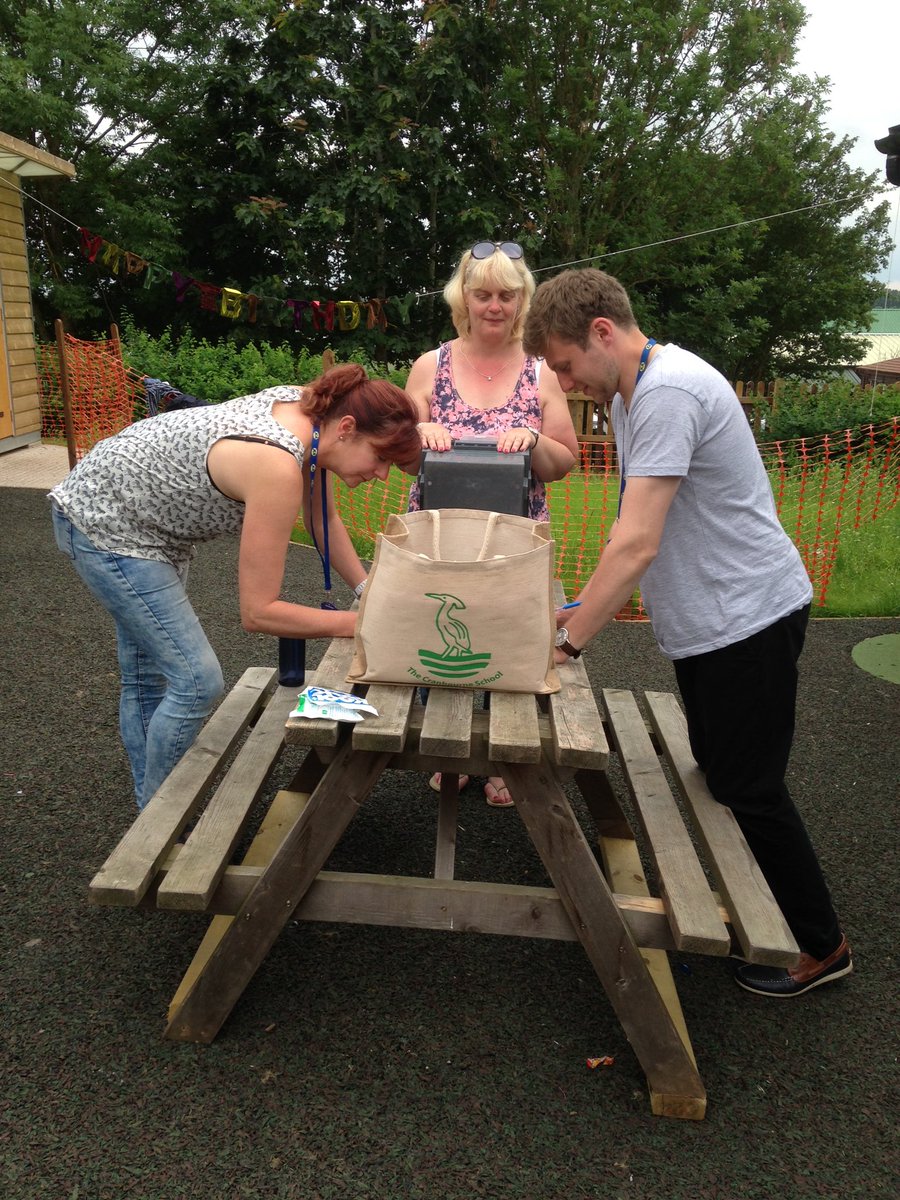 Well done Cranbourne girls on winning the Football Tournament.
We won District Sports! Well done Cranbourne!!!
Swimming Gala champions!
We said Happy 90th Birthday to the Queen with our own 'crown' parade!
Year 3 Would you wear a High Vis jacket at night?
The Queen's 90th birthday hall displays
The Rabbi came to visit Years 1 and
Year 2 visit St Cuthberts Church to find out about a Christian's place of worship
EYFS learn how to cross the road safely
Upper School's Easter Day
A super show Year 3! The Pirates of the Currybean
Year 2 role played the events of Palm Sunday and compared the feelings of Good Friday and Easter Sunday.
Reception have been learning about keeping healthy
Year 6 have created the Creation story in stain glass windows
Year 2 were asked to choose a Religious Leader to find out about - what great home learning!
What makes Nursery a happy place?
Nursery have been thinking about how their Mummies are special
Spring term Curriculum Audit and Memorable experiences
How we show British Values around our school.
Safer Internet Day - When you message me please...
Year 4 have been learning about the Indian Culture
Year 3 have been curious about famous refugees.
Middle School have thought about what gifts we can give at Christmas
Year 5 Parent Lesson - Hannukah and Advent
18th December - Christmas Assembly
Parents were invited to join the rest of the school for our final Christmas assembly.
16th December 2015 - Orchestra Assembly
Parents were invited to the Orchestra Christmas Extravaganza where the orchestra performed the pieces they have learnt this term, as well as showcasing some solo items.
14th December - Middle School open afternoon
Parents were invited in to the children's class' in Middle School to look at their books and the learning that has been happening in their classrooms.
14th December
Carols around the Christmas tree.
Cranbourne families gathered together to sing carols with the choir and orchestra.
14th and 15th December
The choir visited two care homes in our local community.
11th December
The choir sing carols in the Town Centre.
Parents supported the choir as they sang carols to out local community.
Reception Nativity
Year 1 Nativity
EYFS have been finding out how Hindus celebrate Divali.
Dressing up and raising money for Children in Need
Fireworks and the Gunpowder Plot
Nursery made chalk firework pictures and Year 1 had a trip to The Royal Gunpowder Mills.
Laying a wreath at the Hoddesdon Memorial on Remembrance Sunday 2015
October 2015 - Harvest
Parents were invited to join with the school to celebrate Harvest with the school choir. The children brought in food produce which was later taken by Year 6 to the local food bank.
Upper School's Right Royal Knees Up!
The children in Upper School wore red, white and blue and learnt about the Royal family. They made photo frames for their portraits of the Queen which they had completed for homework.
Year 1 voting in Democracy week
Cranbourne celebrates 25 years!
Upper School enjoyed a celebratory breakfast to mark the occasion of the school's 25th Anniversary.
The former Head teachers of the previous Infant and Junior Schools were invited back for a special assembly. After which a balloon for each child of the school with their name on was released.
The School Council planted a tree and a time capsule has been buried ready to be dug up in another 25 years!
Baroness McIntosh explained what it was like to be a peer in the House of Lords.
Year 4 and 5 children debated how our country should be governed. What do you think?
Year 3 created a Democracy display
Children from John Warner School came to discuss how their school council works.